Welcome to the World of Elevated Efficiency and Versatility!
Integral Lift takes great pride in being the leading provider of premium scissor lifts and aerial platform lifts in Houston and Dallas, TX.
If you are in search of reliable scissor lifts or state-of-the-art aerial platform lifts, our extensive selection and exceptional service is fully capable of meeting all your vertical access needs.
Benefits of Scissor Lifts and Aerial Platform Lifts
When you choose our scissor lifts and aerial platform lifts, you unlock a world of advantages and applications:
Versatility at its Best: Our lifts cater to a diverse range of industries, from construction, maintenance to warehousing and events.
Regardless of your vertical requirements, our lifts are fully capable of meeting your elevated access requirements.
Enhanced Productivity: Say goodbye to time consuming ladders and scaffolding. Our lifts provide efficient and rapid access to elevated areas, allowing your team to accomplish tasks quicker and more effectively.
Cost-Effectiveness: Investing in our lifts means investing in long-term cost savings. With their robust design and low maintenance requirements you can optimize your project budget without compromising on performance.
Flexibility in Design: Our lifts come in various sizes and configurations, ensuring they adapt to the unique demands of your projects. Whether you need compact lifts for tight spaces or heavy-duty options for demanding tasks, we have you covered.
Eco-Friendly Solutions: Many of our lifts are powered by energy-efficient technologies, reducing emissions and minimizing your environmental impact.
Don't Let Budget Constraints Hold You Back!
Financing Available
Take advantage of our scissor lift financing packages – Discover how our financing options can propel your operations forward. Our dedicated team is ready to assist you with expert advice and personalized solutions.
Competitive Interest Rates
Quick Approval Process
Flexible Terms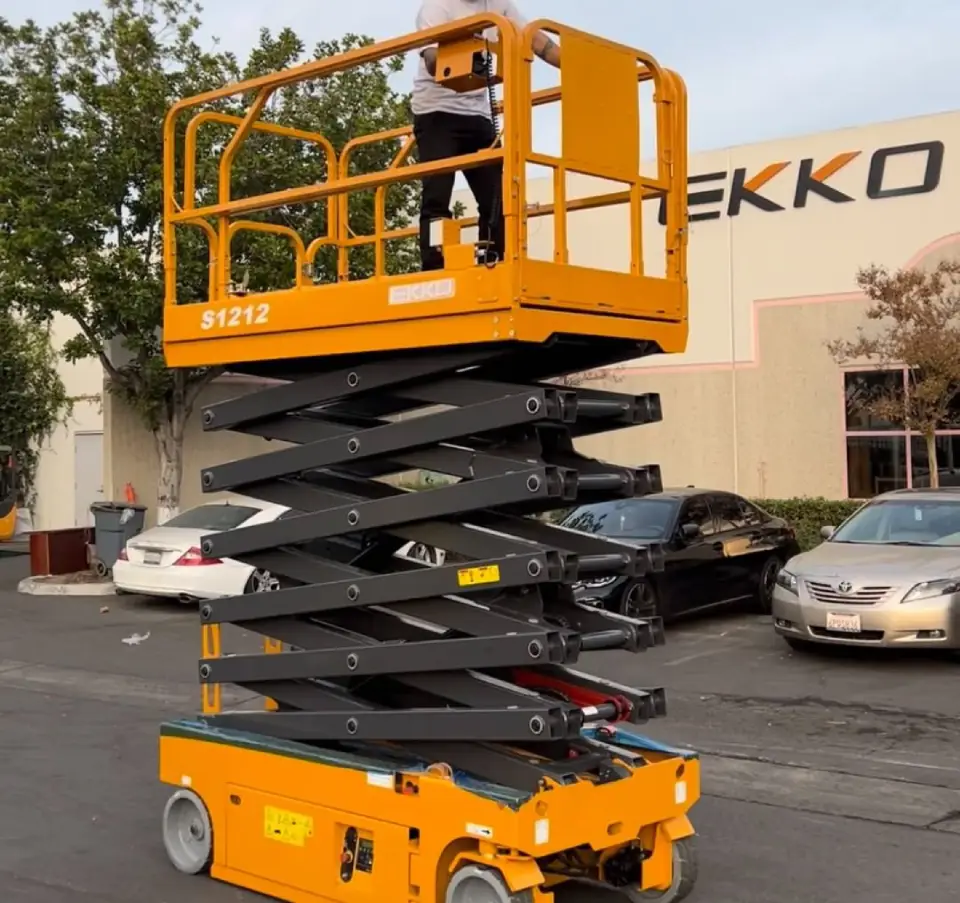 Applications:
The possibilities are endless with our scissor lifts and aerial platform lifts.
They excel in a wide range of applications:
Construction: Ideal for working at various heights, facilitating tasks such as painting, plastering, and electrical work.
Maintenance: Simplify maintenance tasks on buildings, machinery, and equipment, ensuring safety and efficiency for your team.
Warehousing: Streamline inventory management and retrieval processes, optimizing space and boosting productivity.
Events: Create impressive stages and setups, elevating lighting, sound, and decorations for a memorable experience.
Choose Integral Lift for Your Aerial Lift Equipment and Elevate Your Success
Whether you need scissor lifts, aerial platform lifts, or scissor lift tables, our exceptional service and premium equipment makes us the ultimate choice.
Call us today on (281) 766-9480 and let our experts guide you towards finding the perfect lift that takes your projects to new heights.