Say Goodbye to Productivity Bottlenecks and Welcome a Game-Changer in Material Handling
Unlock unprecedented efficiency with our top-of-the-line portable yard ramps.
Designed to revolutionize your logistics operations, our portable yard ramps are the epitome of efficiency and convenience.
Seamlessly bridge the gap between your dock and trailers, enabling smooth loading and unloading of goods in record time.
No more delays, no more frustrations – just unparalleled productivity.
Versatility at its Finest
From warehouses to construction sites, our portable yard ramps effortlessly adapt to diverse environments, ensuring a seamless material flow wherever you need it.
With adjustable height options and sturdy construction, these ramps can handle various loads, making them your all-in-one material handling solution.
Built to Last, Built to Perform
Crafted with robust materials and precision engineering, our ramps are engineered to withstand the toughest challenges.
Each ramp is a testament to durability, providing you with reliable performance year after year. Take your business to new heights, backed by the quality you can trust.
Safety First, Always
Your team's safety is our top priority. Our yard ramps come equipped with essential safety features, ensuring a secure and accident-free work environment.
With non-slip surfaces and reinforced edges, your employees can handle their tasks with confidence and peace of mind.
A Cost-Effective Investment
Boost your bottom line without breaking the bank. Our ramps can reduce your loading and unloading time, optimize labor resources, and enhance overall operational efficiency.
Experience Unmatched Flexibility
Gone are the days of fixed loading docks – embrace the flexibility of our portable yard ramps.
Relocate and deploy them effortlessly as your needs evolve.
Say hello to enhanced agility and adaptability, making your operations future-proof.
Financing Available
Don't Let Budget Constraints Hold You Back!
Take advantage of our yard ramp financing packages – Discover how our financing options can propel your operations forward. Our dedicated team is ready to assist you with expert advice and personalized solutions.
Competitive Interest Rates
Quick Approval Process
Flexible Terms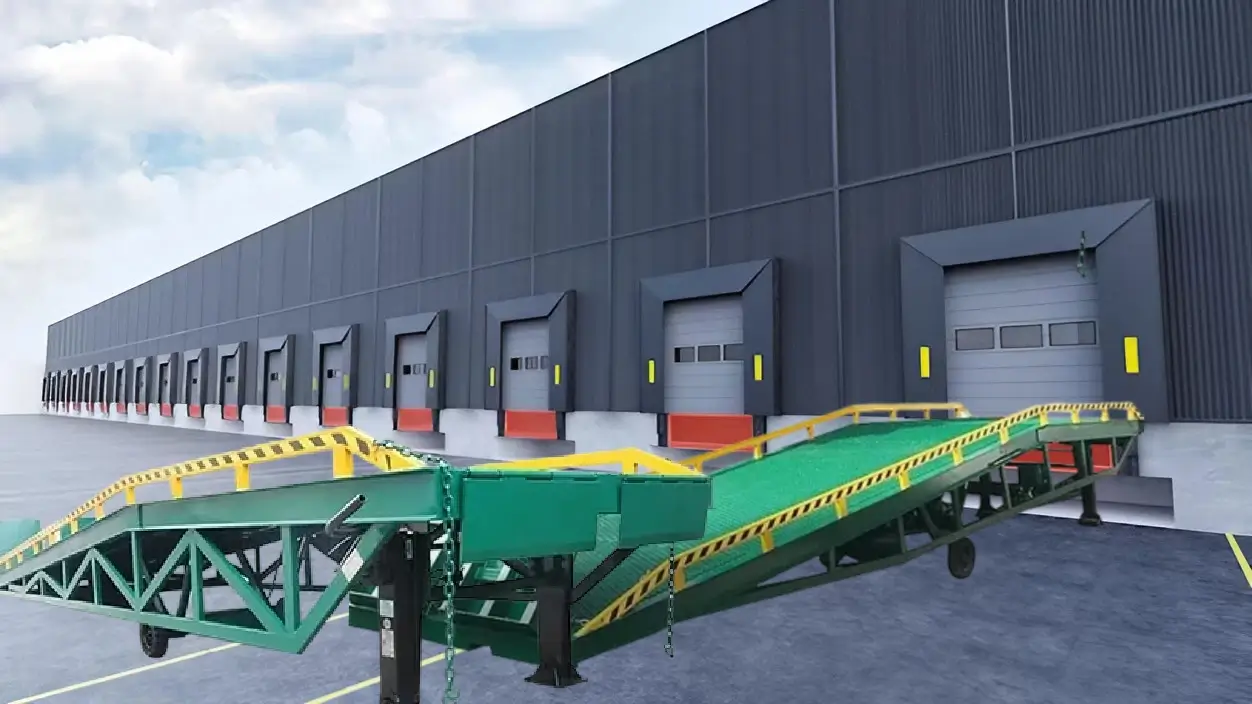 Your Success, Our Priority
At Integral Lift we take pride in providing world-class material handling solutions that propel your business forward.
Our team of experts are on standby to learn more about your unique requirements and to guide you every step of the way.
Your success is our ultimate motivation.