We Are Hiring Forklift Mechanics
Join Our Team!
Integral Lift Trucks brings over 40 years of experience to forklift repair in Houston. We service all major makes and brands, electric and LPG forklifts.
Our services range from maintenance to repairs, rentals and sales and we are looking for new team members to cater to our clients in Houston TX and surrounding areas.
Just shoot us a message or apply here for open forklift repair jobs or other positions we have open at Integral Lift Trucks.
We may be small but we treat our technicians as the most important part of our operations. We value each of our employees as people and not as numbers.
Why wait to get away from your bad managers and break free of the corporate grind, apply now!
Forklift Mechanic Job Opening
Integral Lift Trucks, LLC - Houston, TX
$20 - $37 an hour
Job Type: Full-time
Pay: $20.00 - $37.00 per hour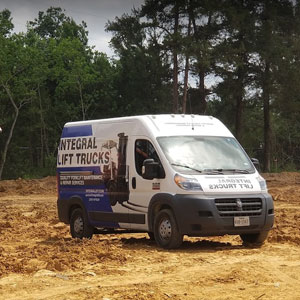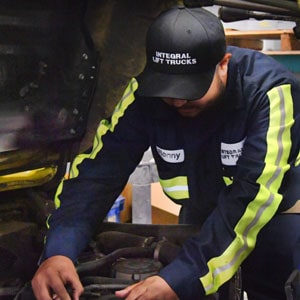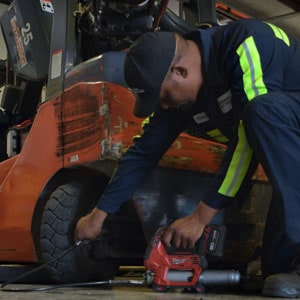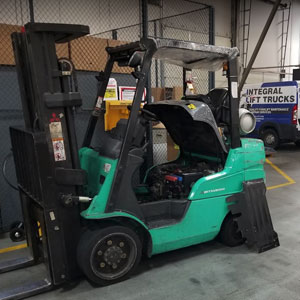 Job Responsibilities:
Troubleshoot, diagnose and repair all makes of forklift and/or aerial equipment on customer location.
Perform all assigned planned maintenance on customer lift trucks.
Maintain a service van and its inventory.
Process paperwork after completion of each job.
Qualifications:
High school diploma or equivalent.
Good mechanical and electrical aptitudes, knowledge of electrical/electronic systems and hydraulics and internal combustion engines, and the ability to read and understand electrical and hydraulic schematics.
Good written/verbal communication and customer care skills.
Valid driver's license, good driving record, and ability to safely operate lift trucks.
Technical degree, previous lift truck repair, and knowledge of various types of testing equipment preferred.
Benefits:
401(k)
401(k) matching
Dental insurance
Health insurance
Health savings account
Life insurance
Paid time off
Referral program
Vision insurance
Schedule:
8 hour shift
Monday to Friday
Application Question(s):
How many years of forklift mechanical repair experience do you have?
How many years of heavy equipment repair experience do you have?
How many years of electrical diagnostic repair experience on 6-48 volt systems do you have?
Can you read a wiring diagram?
Can you use a volt meter?
Can you read a hydraulic schematic?
Experience:
Mechanical knowledge: 1 year (Preferred)
License/Certification:
Driver's License (Required)
Work Location: On the road