Unveiling the Benefits of an LPG Forklift Truck
Our gas-powered forklifts embody unmatched flexibility, delivering remarkable environmental friendliness compared to diesel counterparts, while effortlessly handling demanding tasks that require superior performance and torque.
Just like our electric lift trucks, these gas-powered workhorses operate quietly and cleanly, eliminating the need for extensive recharging periods between shifts.
Embracing a Myriad of Applications
Liquid propane powered forklifts prove their versatility in a wide array of purposes, including:
Seamless maneuvering within warehouse racking systems
Efficient loading and unloading of goods vehicles
Reliable transportation of goods between different site buildings
Timely delivery of critical supplies to production lines
Virtually any materials handling task you can imagine!
Why Opt for a Liquid Propane Powered Forklift Truck?
Powered by liquefied petroleum (LP) gas, these forklifts excel in remote locations. With a sufficient supply of spare gas bottles, you can ensure uninterrupted operation of your LPG forklift for as long as needed.
Swift and straightforward, replacing an empty gas cylinder with a full one allows these forklifts to seamlessly adapt to any shift length.
Each gas-powered forklift is equipped with user-friendly features and a wide range of optional extras, enabling you to customize your truck to match the specific demands of your tasks.
Coupled with their advanced engine technology, these affordable liquid propane forklifts deliver the exceptional performance your modern business requires, offering reduced operating costs, simplified maintenance, and enhanced usability.
This translates to heightened productivity and profitability for your operations.
Financing Available
Don't Let Budget Constraints Hold You Back!
Take advantage of our liquid propane forklift financing packages – Discover how our financing options can propel your operations forward. Our dedicated team is ready to assist you with expert advice and personalized solutions.
Competitive Interest Rates
Quick Approval Process
Flexible Terms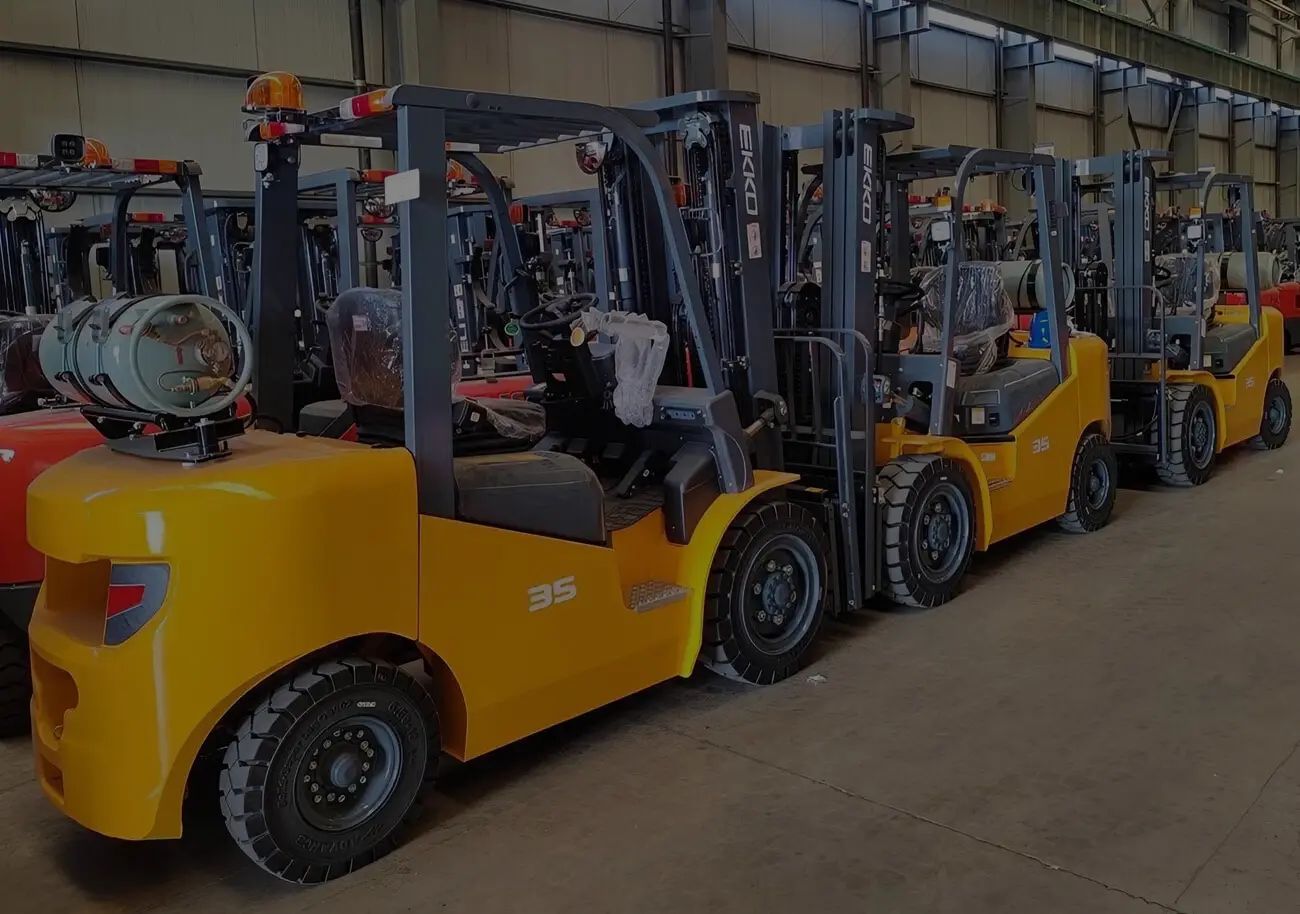 Experience the Style, Durability, and Cost-Effectiveness of Liquid Propane Powered Forklifts
Our liquid propane powered forklifts not only provide a cost-effective solution but also boast a sleek design and exceptional durability, ensuring they stand the test of time. With the unwavering support of the Integral Lift team, you can count on years of trouble-free service.
Choose an LPG forklift today and witness the substantial positive impact that the unmatched fuel economy, low emissions, and unrivaled performance of a liquid propane forklift can have on your material handling operations.
With our commitment to excellence, you can expect optimal efficiency and maximum peace of mind.