Your Trusty Companion for Moving Materials
The EKKO T15 Scissor Lift Table Cart – a compact marvel designed for effortless lifting, seamless load transportation, efficient order-picking, and smooth product mobility.
Our scissor carts are crafted from robust heavy-duty steel and engineered for enduring durability.
Each cart boasts two polyurethane front casters and two rear swivel casters, thoughtfully equipped with built-in hand brakes and a convenient foot pump mechanism.
Your assurance of reliability and efficiency – the EKKO T15 Scissor Lift Table Cart.
Load Capacity: 330 lb
Raised Height: 28.3″
Lowered Height: 8.3″
Size: Length 27.5″ x Width 17.7″
Polyurethane Casters
Hand Brake
Foot Brake
Steel Construction
Robotic Welding
3 Years Limited Warranty
Financing Available
Don't Let Budget Constraints Hold You Back!
Take advantage of our scissor lift table cart financing packages – Discover how our financing options can propel your operations forward. Our dedicated team is ready to assist you with expert advice and personalized solutions.
Competitive Interest Rates
Quick Approval Process
Flexible Terms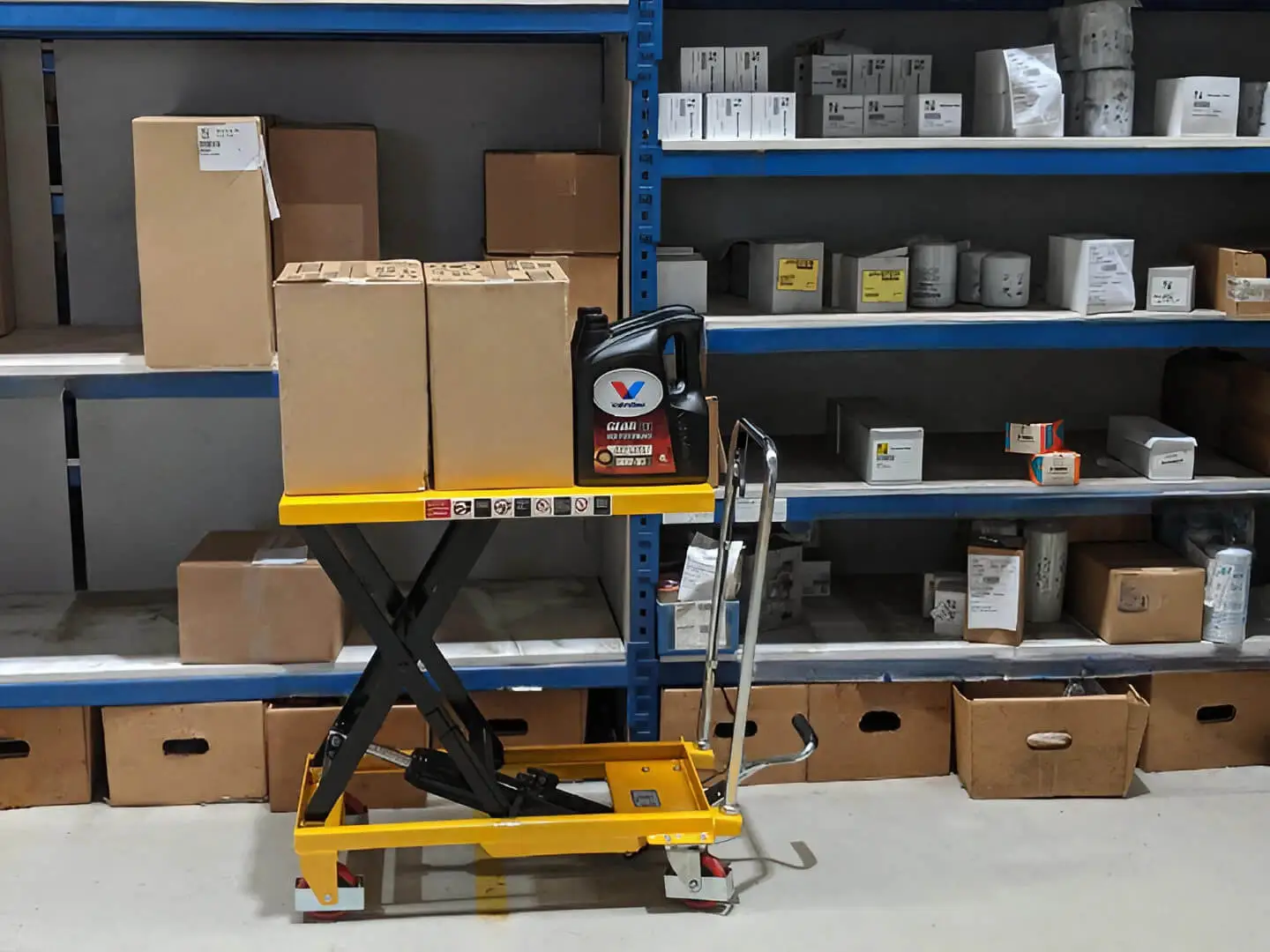 Upgrade Your Lifting Game Today:
Whether you're in a bustling warehouse, a manufacturing facility, or a retail setting. Our scissor lift table carts will effortlessly enhance your workflow, ensuring tasks are completed without a hitch.
You can confidently elevate and lower your loads with micro-adjustments, minimizing the risk of accidents and damage.
Experience smooth and controlled vertical movement with our scissor lift mechanism. No jolts, no jerks – only seamless lifting that keeps your loads steady and secure.
These carts are easily capable to perform some heavy lifting and tackling weights that would otherwise require significant manpower. Let our carts do the heavy lifting for you.
Give us a call on (281) 766-9480 if you have any further questions.