Discover Your Ideal Pallet Jack Solution at Integral Lift
Designed to meet industry standards and to exceed your expectations.
Walkie Pallet Jacks: The ideal companion for the operator on the move!
These pallet jacks offer effortless maneuverability and are perfect for tight spaces. Don't let limited mobility slow you down – with a walkie pallet jack you'll be gliding through your warehouse like a pro.
Rider Pallet Jacks: Need to cover larger distances? Look no further! Our rider pallet jacks are here to help you zoom around your workspace with ease. Experience the comfort of riding while handling heavy loads, and say goodbye to fatigue. Efficiency meets comfort – that's the rider pallet jack way.
Center-Controlled Pallet Jacks: Precision at your fingertips! These center-controlled pallet jacks provide unmatched control, allowing you to navigate through tricky corners and crowded spaces effortlessly. When accuracy matters most, trust the center-controlled pallet jack to get the job done right.
Electric Pallet Jacks: Unleash the power of automation! Our electric pallet jacks offer both convenience and efficiency. And guess what? They come equipped with Lithium batteries for long-lasting performance. Say hello to reduced manual effort and increased productivity.
Manual Pallet Jacks: Sometimes, classic is the way to go. Our manual pallet jacks are reliable workhorses that never let you down. Simple to operate and built to last, they're the perfect fit for when you need straightforward functionality.
Financing Available
Don't Let Budget Constraints Hold You Back!
Take advantage of our pallet jack financing packages – Discover how our financing options can propel your operations forward. Our dedicated team is ready to assist you with expert advice and personalized solutions.
Competitive Interest Rates
Quick Approval Process
Flexible Terms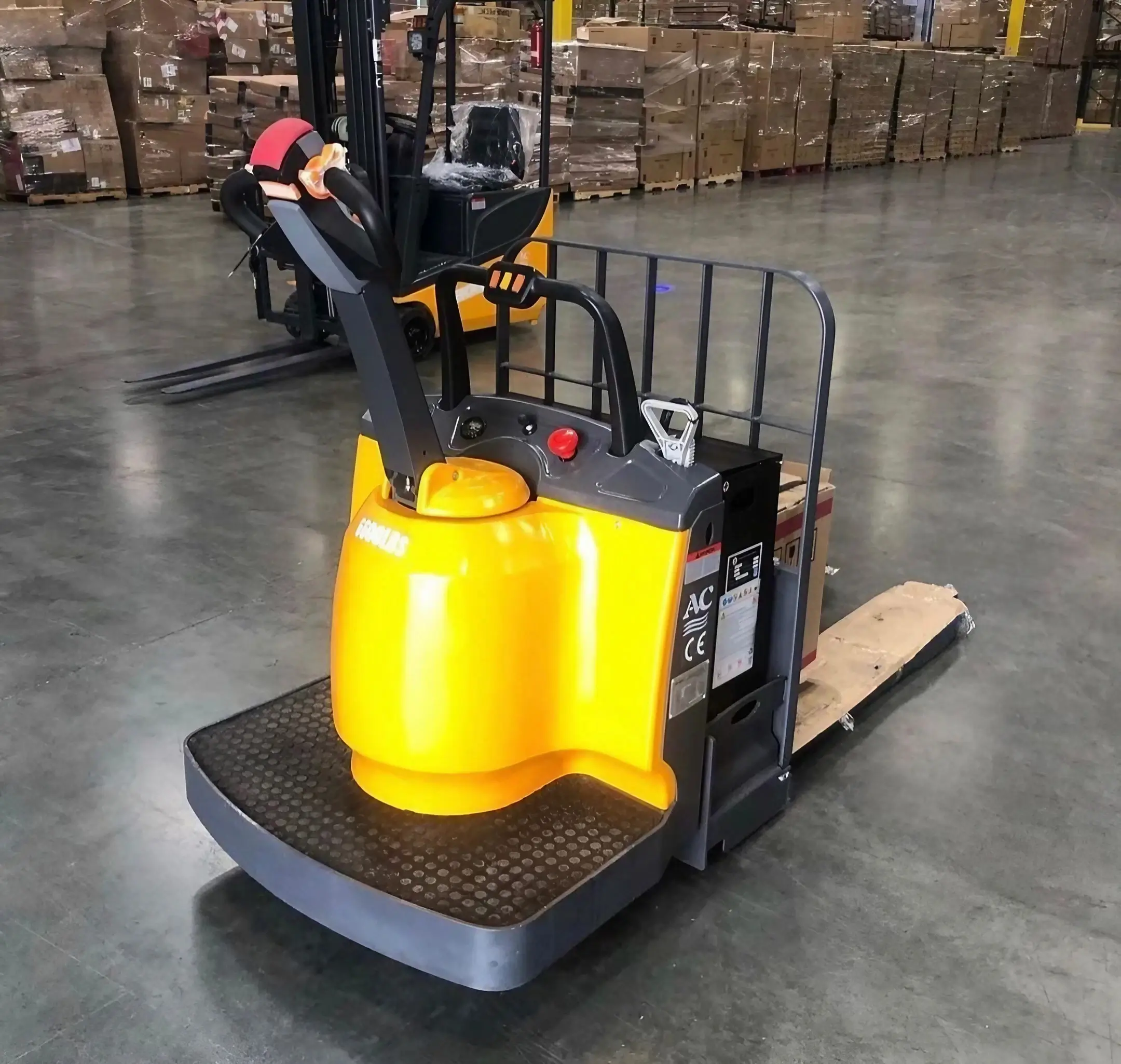 Why Buy from Integral Lift?
No matter which type of pallet jack suits your needs, we've got you covered. Elevate your warehouse game with our range of pallet jacks designed for professionals like you. Streamline your operations, boost productivity, and enjoy a hassle free pallet moving experience.
Ready to take the leap? Contact Integral Lift on (281) 766-9480 and inquire about our models and find the perfect pallet jack for your unique requirements.
Your warehouse's new best friend is just a click away!